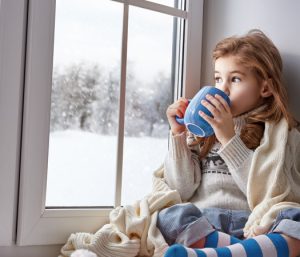 Living in New Hampshire, it's essential to have an efficient heating system during the fall and winter months. You rely on your home's heating system to keep your family comfortable when it's freezing cold outside, but after years of use you may start to experience a lapse in performance. If you've made the decision to replace your current heat source, trust Custom Climates HVAC to install and service your new heating system.
Choosing the Right Heating System
Whether your heat source has been making strange noises, underperforming or your energy bill has spiked, it's time to upgrade the system. With so many options to choose from, how do you find the right system for your household?
First, ask yourself a few questions:
Does your home have hot and cold spots?
Does your family fight over the temperature?
Have you experienced a decline in air quality?
Do you plan to make future renovations to the home?
What's your budget for a new heating system?
Based on your answers, the knowledgeable technicians at Custom Climates HVAC can better identify your needs. For instance, a home with hot and cold spots or varying comfort levels among occupants would benefit from a ductless mini-split. These systems are compatible for multi-zone use, so you can change the temperature in one room without affecting another.
Benefits of a New Heating System
Replacing an old furnace or heat pump system with a new, energy-efficient model comes with many advantages, including money saved on poor performance or costly repairs that don't last. What other benefits can you expect?
Decreased energy consumption
Lower energy bills
Reduced carbon footprint
Access to rebates/tax credits
Improved indoor air quality
Custom Climates HVAC is a proud distributor and installer of Trane, Rinnai, LAARS and Mitsubishi products. From boilers and heat pumps to ductless mini-splits and furnaces, we have a heating system to fit the needs of any homeowner.
To learn more about a new heating system for your home, contact us today!