The team here at Custom Climates realizes that most people only think of their "heating and cooling guy" when something is wrong with their system or their family/friend's system is in trouble.  We appreciate it when our customers refer to us as their "guy", because that is our approach and that is how we treat our customers, with the familiarity of a friend but never forgetting the top notch quality service and communication our customers deserve.
Know who you are talking to…  Meet our team below and put a face to the name even before we ever come out to your place.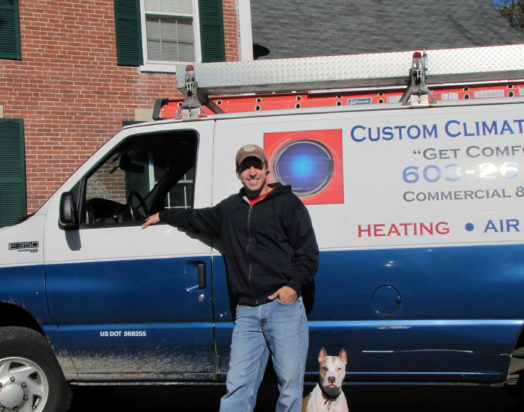 JONATHON BURBANK
Jonathon started Custom Climates in 2007 with just his tools and a van…  and of course, Dee, his puppy in the van with him daily.  Some of our long time customers remember when Jon used to do everything from the quote, to invoicing, answering the phones, doing the installs, and servicing for years to follow.  The company has grown to be more than Jon could have imagined and although he can't be involved in every step of the process, he continues to have his thumb on the pulse of the day to day.
Jonathon also continues to be very active in his volunteer work and always works hard to help others in any way he can.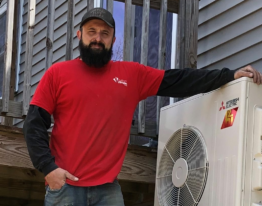 RYAN KIERCE
Ryan is our installation supervisor.  He has been in the HVAC industry for 15 years and love what he does.  He thrives at seeing these project get built to completion and is proud of every final product that results.
When he's not working at Custom Climates you can find him outside dirt biking and snowmobiling.  He also spends time wood-working, and family means everything to him.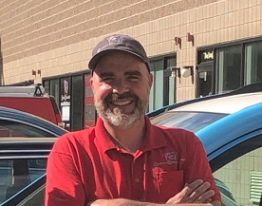 TOM HARRINGTON
Tom is the expert system designer at Custom Climates.  He has designed systems for everything ranging from houses to hotels.  Whether you need a boiler, furnace, heat pump, or air conditioning, Tom will be able to help you figure out which product is best for you.
Tom lives in Deering, NH with his Wife and 2 Children and enjoys working on his farm when he is not designing a super-efficient system for someone.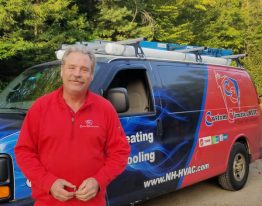 PHIL DEMERITT
Phil helped Custom Climates become what it is today, and although he is retired he will always be part of the Custom Climates family.  Of course, we still tap into his 30 years of experience every now and then.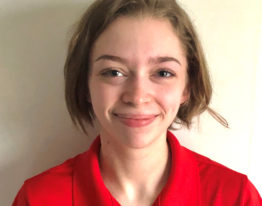 ABBY TRACY
Abby is the office manager. She will be the one who answers the phone when you call, always with a smile and a positive attitude. She may not be the most versed in HVAC, but she'll do what she needs to in order to get answers to your questions. She's eager to assist with any questions or concerns you may have. Aside from helping the people of New Hampshire get comfortable through heating and cooling, she spends a lot of free time knitting at her home in Concord, NH.
NATE CANNON
Nate is one of the most knowledgeable service technicians around. Having experience with fixing and installing all types of HVAC systems all over the Northeast, he is a highly valued member of our team with a wide range of talents. Nate has the skill and desire to help you with anything HVAC, and he can make a pretty good joke sometimes too.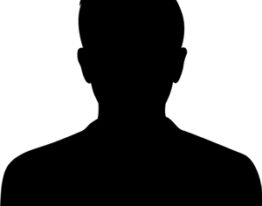 NICK GENDRON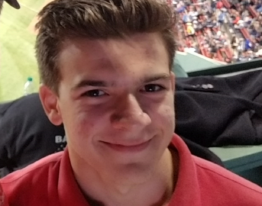 WESLEY BURBANK
Wesley is sure to be a shining star in the HVAC industry.  He graduated high school at 14 and then put himself through trade school.  He was the youngest person in history to complete the NH Gas Fitters program at the New Hampshire School of Mechanical Trades.  He is now getting the much needed experience in the field and continues to work towards the other certifications needed to do this work.
Some of our recent installs